Marvin's Pipedream
Marvin Winstead is a farmer who has become an activist. The Atlantic Coast Pipeline, which has begun construction will cut directly through Winstead's land in Nash County and come dangerously close to homes and schools in multiple states.
Marvin Winstead stands in the middle of his farm on December 6, 2017. Winstead is an activist trying to stop the building of the Atlantic Coast Pipeline, which has a planned path that currently cuts through most of Nash County. To do this, the pipeline would go through many peoples' land and come close to their houses, opening residents to huge risks. Building the pipeline would necessitate a 50 foot wide ditch, winding a scar through the land and forests.
Winstead stands at his truck as he gets ready to show his farm. This year, he rented out his land to a neighbor, and did not plant any crops of his own. "I've spent so much time doing pipeline stuff, I didn't have any to put towards farming," he said.
Winstead meets with other activists to discuss the best ways to get the pipeline stopped. He is showing a newcomer an aerial shot of his land, and points out where the pipeline will go. "There are many lies they're telling people about it," he says. "Once its there, it makes the land basically unfarmable." When they put layers of rock down, it ruins the land for decades, and nothing can be built around it.
Winstead draws a the proposed pipeline route through Nash county, from memory. He's spent so much time researching and fighting against it, it's basically his life.
Winstead talks with fellow activists after the Nash County Commissioners meeting. He tries to get as many people involved as possible, even if they have already settled to an easement agreement with the power companies.
Winstead goes to the Nash County Commissioners meeting, and talks to them about the pipeline during a public comments period as he has for the past 3 months. The Commissioners office has refused to put a scheduled time to hear about the pipeline in their minutes. At this meeting, they officially took the stance of not taking a stance for or against the pipeline. Winstead was just happy they acknowledged it, and viewed it as a win.
Winstead talks to the Environmental and Planning departments in Nashville City Hall. Winstead has considered running for office, but knows that without the right amount of money, it would just be a waste of his time.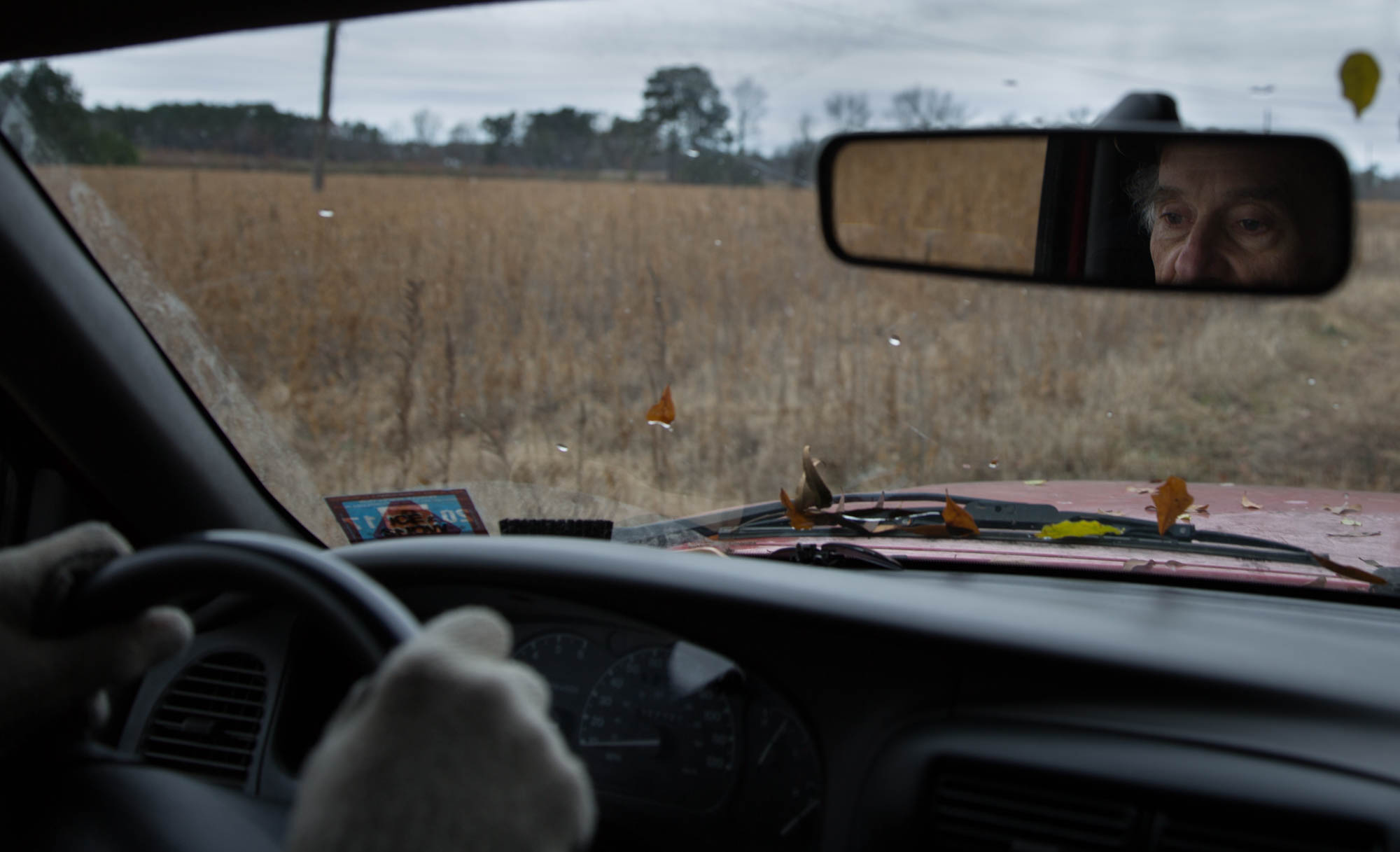 Winstead drives out to the middle of his farm in his new truck. After an old one got hit twice, he had to struggle to find a new truck beat up enough to suit him. His farm has been passed down from his father, who got it from his uncle. This has led to many family memories on the farm. "We have trees running through the middle of my farm," he tells. "That's unusual for farmland but when my dad inherited the farm, my mom wouldn't bear to let him cut them down."
Winstead drops off horse food at a training center in Nash County. To make money, he basically deals animal feed for farmers in the area. His business used to be very popular, but he had to let it die down to care for his sick mother and father before they passed.
Winstead poses on his farm. He says that the most outrageous part of all of this is that his rights are being taken away. He views it that the government is taking his land to give to a private company, which is not the point of eminent domain. One of his activist colleagues discusses how the power companies basically told him that he was expendable. "I'm just upset because it's my community," he said. "We're not expendable."